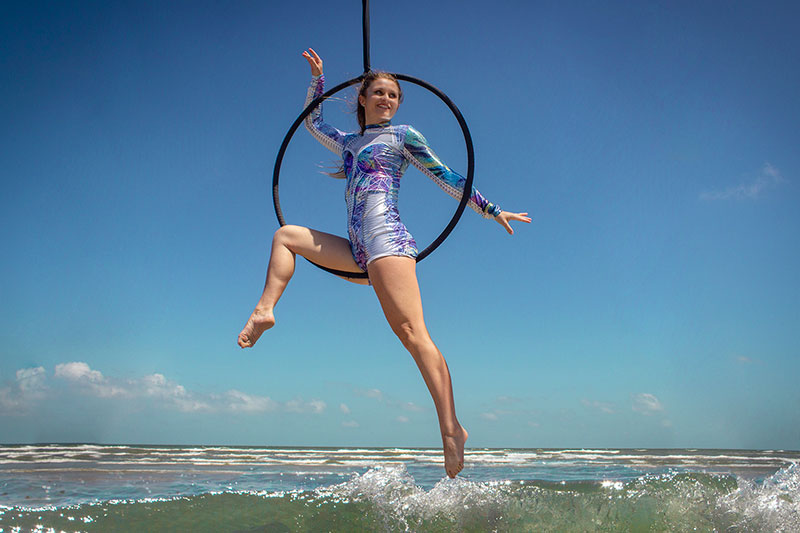 Lyra, also known as aerial hoop and aerial ring, is a circular steel apparatus that is suspended from the ceiling. Performers can showcase aerial acrobatics on static, spinning, and swinging while creating unique shapes in and around its circle.
Trapeze has been a favorite among circus performances for many years. It's a horizontal bar suspended by two ropes and can be static, swinging or spinning (when rigged to 1 point) also known as Dance Trapeze.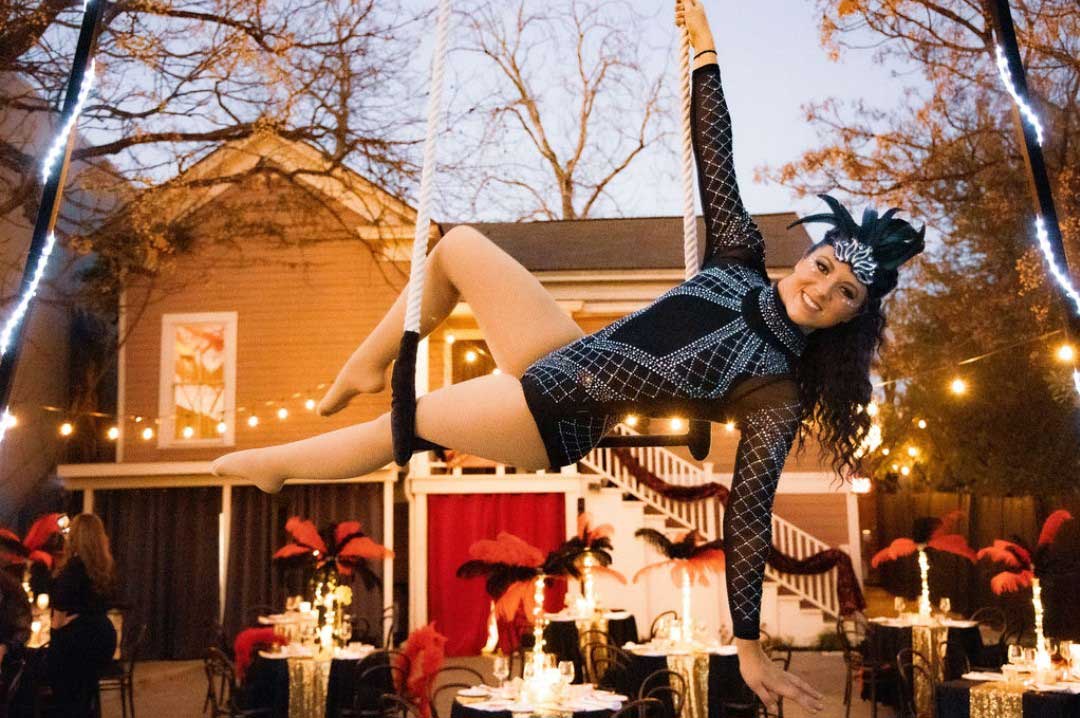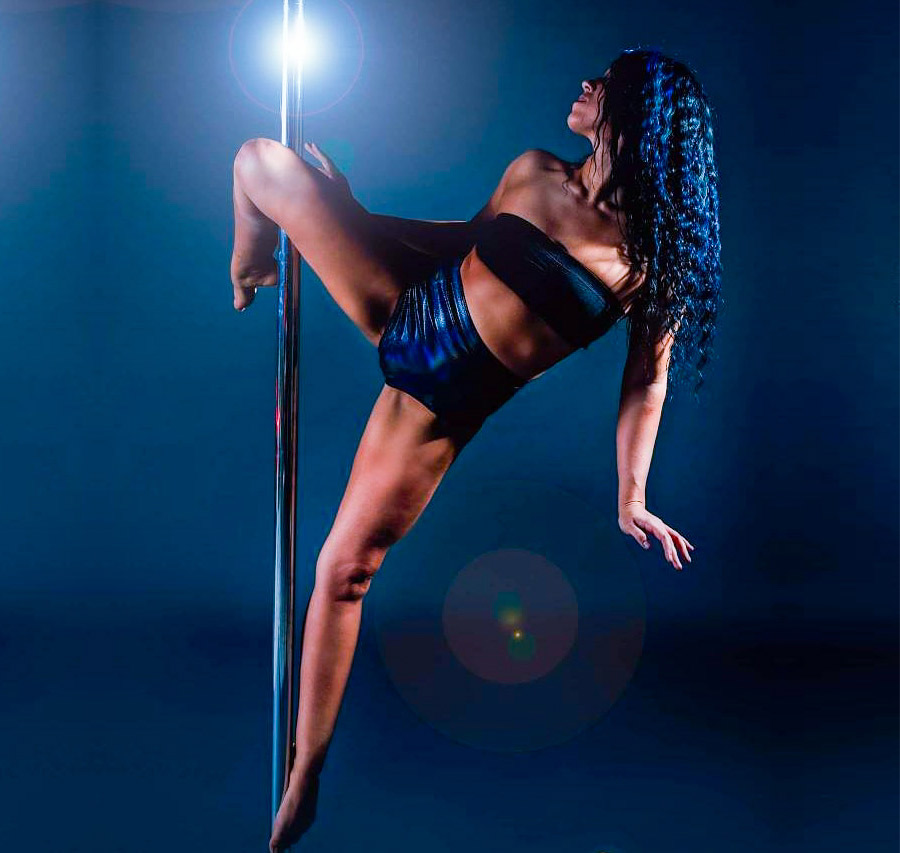 Pole dancing is not only an incredible way to express yourself but it is also a mainstream form of fitness. It combines both dance and acrobatics that men and women of all shapes, sizes, and ages have been practicing all over the world.
Unlike a regular pole, chinese pole is typically silicone or powder coated and is rigged only on top to allow further dynamic movement such as swaying and orbiting. Performers also wear clothing and sometimes shoes in order to grip to the pole.
Aerial Silks is a favorite among the aerial and circus community. Also known as aerial ribbon, fabric and tissue,it is a performance in which aerialists hang on pieces of fabric weaving in and out to create unique shapes and drops.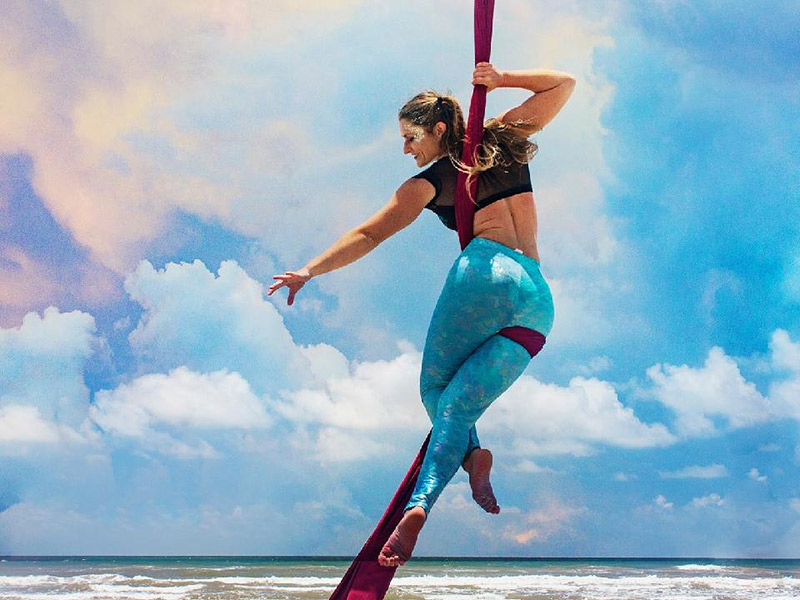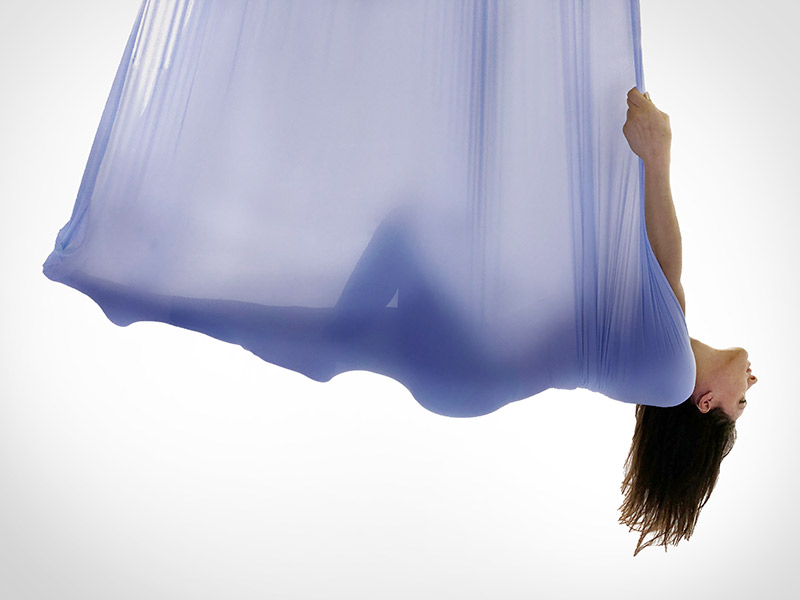 Aerial Hammock, also known as sling, is similar to Silks but, instead of being hung as two pieces, it's hung as a single piece of fabric that is folded to make a loop where you can suspend, wrap, and spiral your way in and out of various shapes and drops.